DIS50 Digital Compass Heading Repeater
Under the control of microcomputer chip , the inside stepping motor will rotate to indicator the course heading . After receiving the digital signal from the NMEA0183 communication protocol ,our heading repeater provides digitally accurate, precise readings of course heading on an easy-to-read, brightly backlight display. This item can support the use of our 3-axis digital compass (Model:DCM300) or other equipment which outputs NMEA0183 protocol signal.
Technical Parameter
Precision: ±1°
Resolution: 1°
Repeatability: ±1°
Input protocol: NMEA0183,HDT/HDG/HDM
Baud rate : 4800bps
Input voltage: +18V ~ +40V DC
Output voltage: +12V
Working temperature: -20℃~ +65℃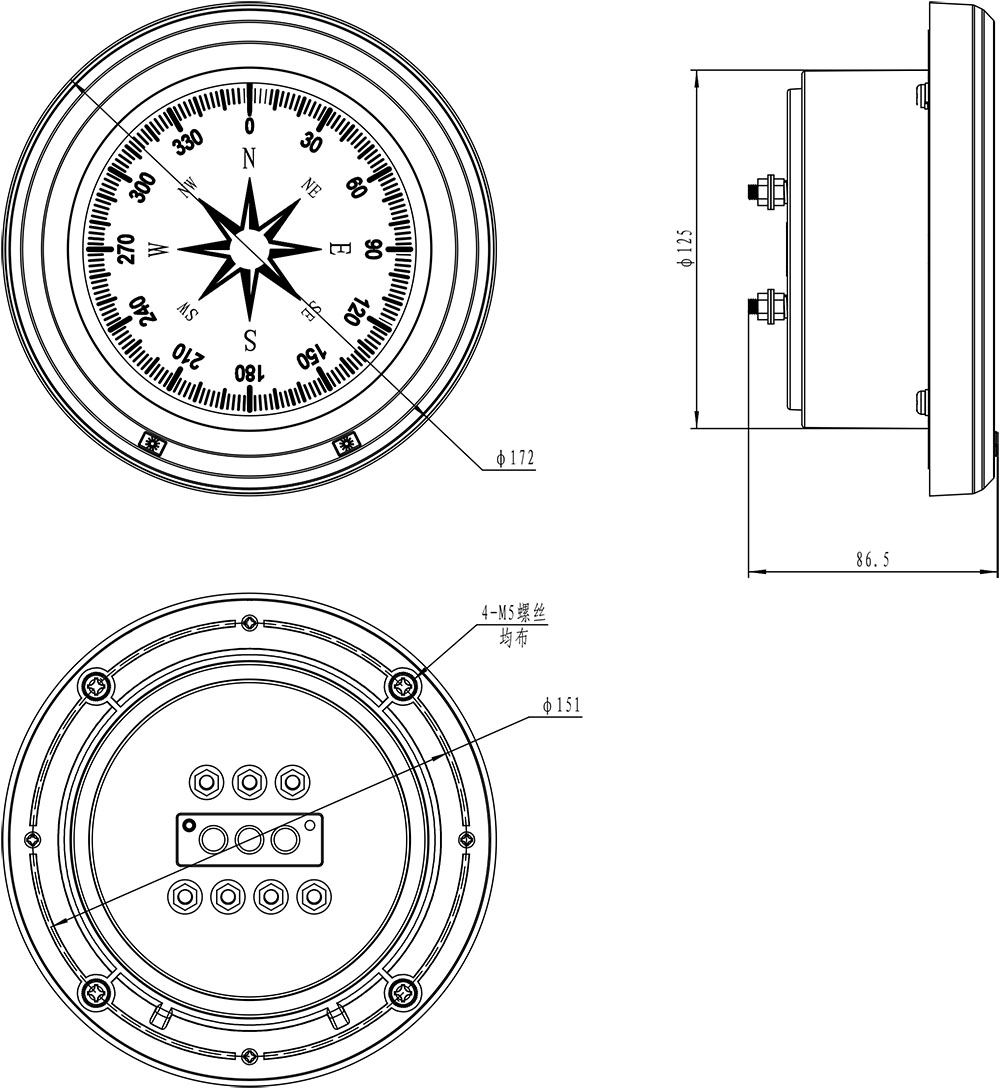 Linhai Yida Electronics Co., Ltd
Our company is specialized in the production of supporting products for marine, aviation, petroleum, civil, communications, radio, satellite navigation, etc.