Digital signal transmission type, users can connect this system to the computer. It includes one rudder angle indicator,one rudder angle transmitter, and one transmitter linkage.
FD-9=YD-90 +RT-90
Rudder angle indicator
Power source : DC10-40V, standard: DC24V/12V
Measuring range: ±90°
Precision class: 1
Display: Pointer and digital backlight display
Material: aluminum/ polyamide
Working temp: -40~60℃
Advantage:watertight,anti-shock &impact(10kg), friction resistance
Rudder angle transmitter
Adopt high-precision angle sensor, output NEMA 0183 rudder angle signal
Deviation: less than ±0.1°
Output signal: NEMA 0183 signal
Interface: RS422/RS485/RS232
Material: ABS
Working temp: -40~60℃
Protection grade: IP65
Advantage: Good leakproofness, splash-proof.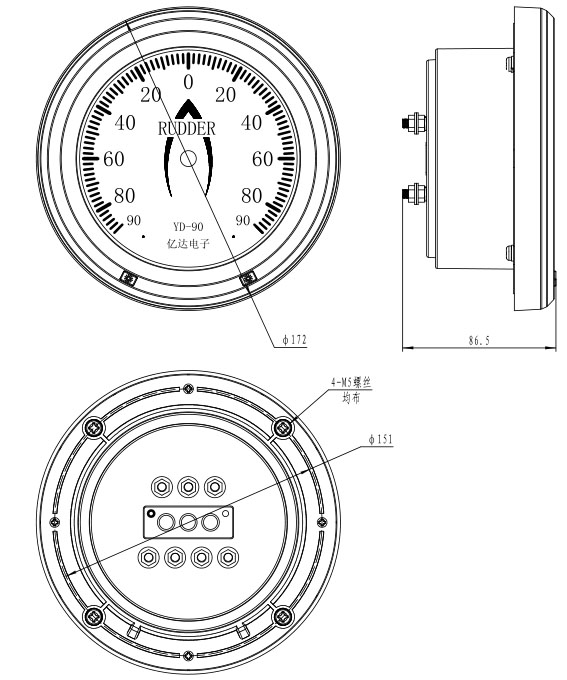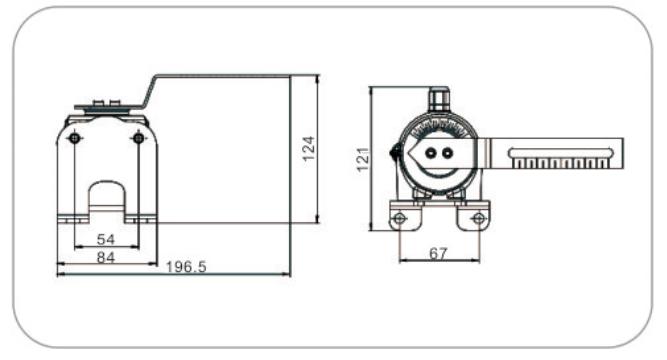 Linhai Yida Electronics Co., Ltd
Our company is specialized in the production of supporting products for marine, aviation, petroleum, civil, communications, radio, satellite navigation, etc.